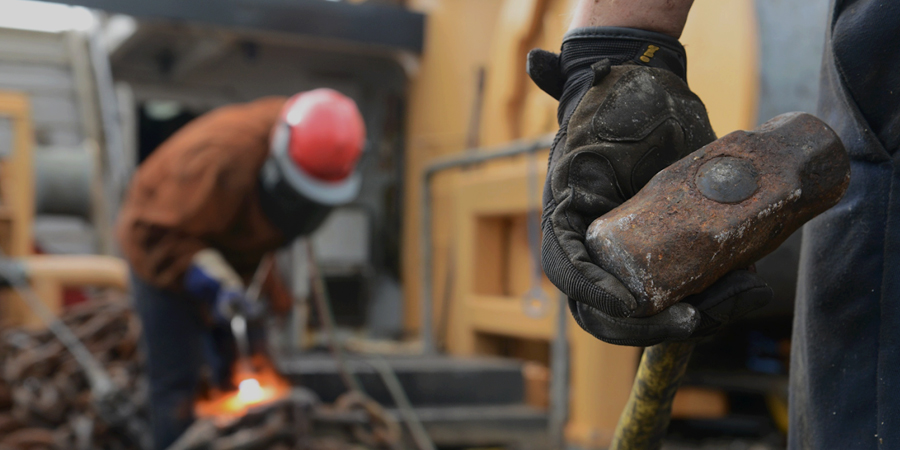 When should you consider augmenting / rehabilitating your existing wastewater or water treatment plant?
It is important for operators and treatment plant owners to realise the need for rehabilitating or augmenting their existing treatment plants to ensure optimum performance of the treatment facility. Also, in order to understand how best to utilise existing assets and achieve the desire outcomes, it is important for designers and consultants to understand the underlying drivers for the same. Some of these drivers are enlisted below to help decision makers and consultants, alike.

Need for Greater Degree of Treatment

This need could arise due to unanticipated increase in the pollutant load at the source, introduction of stricter treated effluent standards by regulating bodies or failure of technologies employed in the existing facility. Our rehabilitation and retrofit solutions help wastewater treatment plants comply with standards while enabling owners to achieve significant space and cost savings.

Obsolete Technology and Ageing Equipment

Many existing water and wastewater treatment plants that have been in service for a number of years are using old equipment and technology which may no longer be cost efficient. In such situations, it is more cost effective to take the holistic approach to replace and upgrade existing systems with new efficient equipment and technology. This results in reduced maintenance, reduced running costs and improved process outcomes.

Rising Energy Consumption

Since energy comprises a significant fraction of the operating costs of water and wastewater treatment plants, it is in the best interest of the environment and the economics of treatment plants, for operators to find efficiencies in energy use. We rehabilitate wastewater and water treatment plants by optimizing the process and providing energy efficient equipment, thereby reducing overall operating cost.

Increase in Capacity Requirement

Increased urban development and the rising population create higher demand for treated water and also higher volumes of wastewater, thereby resulting in overloaded wastewater treatment plants and need for expanding water treatment plants. However, plant expansion is not always viable due to lack of available land for construction. We offer unique plant expansion solutions whereby the capacity of plant could be increased by 60 to 100% without additional footprint and with no to low plant downtime.
How can Effwa's Retrofit Services Help Your Treatment Facility?
We specialise in comprehensive audit of existing water and waste water treatment facilities to assist owners to reduce energy consumption while reducing the operating cost in the long term and increasing the plant capacity without major construction cost. The desired outcome is achieved by synchronized induction of new unit operations replacing several old unit processes and judicious utilization of existing assets. Although Effwa also offers conventional technologies for waste water treatment (like Activated Sludge Process or Extended Aeration), thrust remains to encourage implementation of advanced technologies for new installations and upgrade existing facilities by incorporating the advanced technologies.
Conventional Water Treatment Plant
The Conventional water treatment plants comprise mainly of Aeration Fountain, Clarifloculators, Slow and Rapid gravity sand filters and post chlorination. The major limitations with conventional plants include large foot print, excessive loss of water as backwash and relatively longer duration for construction. Effwa offers advanced technologies aimed at increasing the hydraulic capacity of the water treatment plant without increasing footprint and yielding consistently high quality treated water at the outlet of the plant. We suggest the following modifications to existing water treatment plants for capacity augmentation:
Conversion of conventional clariflocculators into Hybrid Tube Clariflocculator (HTCLF)

Replacement of Slow or Rapid Gravity filters by Membrane Filtration (MF)

Effwa's Advanced Water Treatment System
Hybrid Tube Clariflocculator (HTCLF)

The conventional clariflocculators can be converted into Hybrid Tube Clariflocculator (HTCLF), which permits high hydraulic surface loading, reduces the flocculant consumption (by 30 to 40%) and yields consistently high quality water irrespective of inlet turbidity. The area required by HTCLF is 50 to 60% of conventional Clariflocculator. The system works on the principle of sludge blanket macro filtration, high rate flocculation and laminar flow for accelerated gravity settlement within the unit by virtue of its engineering.
The raw water after flocculant addition in flash mixer (FM) enters the system either from top or from bottom to reduce the velocity in sludge blanket zone where static charge in suspended solids act as nuclei. Flocs with high activation energy come together and settle as larger flocs. Residual suspended solids get filtered or attached with residual surface charge while moving upward or downward, as the case may be with the stream flow. The high surface area for settlement provided through unique chevron shape of tubes placed in upper zone not only reduces settlement time but also provides stability to the system for constant output quality in case of escaping higher solids load from blanket zone or extremely high turbidity in feed to system ( i.e. in  rainy seasons). Also, the loss of water through sludge reduces by 30% in this system.

The Slow or Rapid Gravity filters can be replaced by Membrane Filtration (MF) Systems, which work on the principle of solid-liquid separation using Membrane Technology. The membrane filters operate under pressure (1.60 bar) and allow liquid (water) to pass through whereas, suspended and colloidal solids are retained. They reduce bacterial contamination & residual turbidity almost by 100%. Since the membrane filters result in removal of pathogens, the load on the disinfection (post chlorination ) system is also reduced. The area required fr installation is only 30 to 35 % as compared to conventional filters.
Filtrate from membrane is collected in a supernatant sump where it is chlorinated before put to distribution system. The liquid portion with very high concentration of solids is then bled off and treated using belt press. The same belt press is also used to remove water from sludge collected in HTCLF. Filtrate from the press is transferred back to Flash Mixer and is treated along with rest of the stream. 

50 to 60% lower footprint

30 to 50% saving in operation and maintenance costs

Consistent and high quality output conforming to standards

State-of-the-art technologies that stand the test of time
After having earned the James Berkley Gold medal for her excellence in Civil Engineering from the University of Mumbai and completion of M. Tech. in Environmental Engineering from Indian Institute of Technology Guwahati, Shravani now works with team Effwa towards solution formulation for various complex environmental issues of the 21st century.
Explore our Blog
If you found this post helpful, you'd like the others too.